Welcome to CQS Technologies
CQS Technologies plays an important role in the field of technology products used in manufacturing and energy preservation in a variety of environments.
With over 25 years experience in Global markets supplying local customers we are able to source the most cost effective products and service solutions for our customers.
CQS's mission is to reduce the cost base of its customers through proven, innovative products supplied at the lowest cost.
As your business strives to reduce costs and improve competitiveness, CQS will be an important partner who's culture and mission is aligned to your own. We will deliver the expected levels of local service and high quality consistently in everything we do.
We ask that you stop for a minute and fully assess your investment to ensure you are purchasing the lowest cost solutions.
Principle divisions
Energy
LED Lighting
Solar
Insulation Materials
Materials for semi
manufacturing
Materials for solar
manufacturing
Equipment for semi
manufacturing
Equipment for solar
manufacturing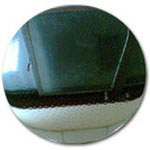 Used Wafer &
Materials
Engineering Parts